Douglas Lake Ranch
Primary tabs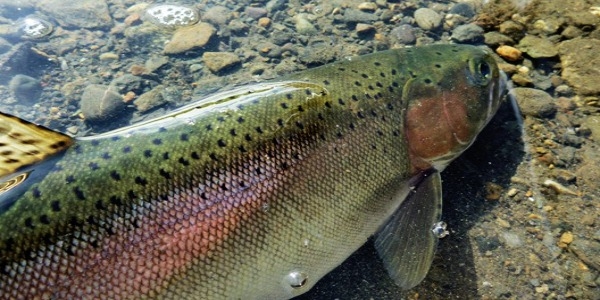 British Columbia Regions:
DOUGLAS LAKE RANCH - HEAD OFFICE
Douglas Lake Ranch - General Delivery Douglas Lake BC, V0E 1S0
Toll Free:                1.800.663.4838 
Local:                      1.250.350.3344     
Local Fax:               1.250.350.3336 
E-mail:                     info@douglaslake.com
Reservations:        reservations@douglaslake.com
About Us
Douglas Lake Ranch
Douglas Lake Ranch, Canada's largest cattle ranch, is spread out over 500,000 acres in beautiful South Central British Columbia. We are conveniently located approximately 320 km or 192 miles northeast of Vancouver, BC, a four hour drive.
Douglas Lake Ranch provides dedicated anglers with some of the best and exclusive stillwater fly fishing in North America. Our lakes are rich with hard fighting Kamloops Rainbow Trout weighing up to ten pounds.
This premier fee fishery is comprised of eleven private lakes ranging in size from 30 to 304 acres, including the highly rated Minnie and Stoney Lakes. Our diligent management program includes a catch and release policy, and the number of anglers per lake is kept to a minimum. Guests are permitted to use fly rods with artificial flies on a single barbless hook.
Fishing Locations
Dating back over 40 years ago, our "fish camps" laid the first foundations to the start of what is now referred to our Recreation business. It originally started with the love of fly fishing, with only two trophy fisheries with only modest accommodations. This has since developed into numerous options and adventure packages that span from rustic to total relaxation. Our season kicks off around the 1st of May and generally wraps up at the end of October. The most attractive aspect to visiting the Douglas Lake Ranch is how easy it is accessible! If serious Fly Fishing for Trout is your passion, or a perfect family getaway is due, please browse through our many options to find which best suits you!
Types of Fish
10 LBS Plus Trout (Rainbow Trout and Stll-Water Trout)
History
Member for

5 years 6 months